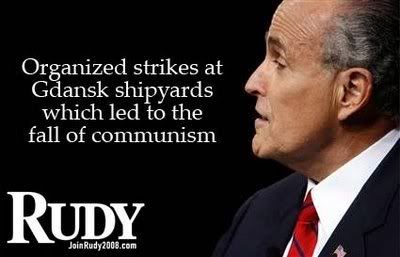 So, you think you know Rudy?
Take the quiz
on The New Yorker Magazine's site. Who knows Rudy better than a New Yorker? (In the interest of full disclosure, I was living in New Jersey at the time Rudy was the mayor of New York - 30 miles from Manhattan and closer to Rudy than 95% of the geography of the State of New York.)
OK ... so maybe you actually want a Fruit Cake delivered to you on January 20, 2009.