Sunday, March 21, 2010
Twice a year - in December and in March - the merchant association on 4th Avenue in Tucson holds a street fair. For three days, literally thousands (maybe 10s of thousands) of people descend on 4th Avenue, not far from the University of Arizona campus, to patronize more than a mile of vendors there.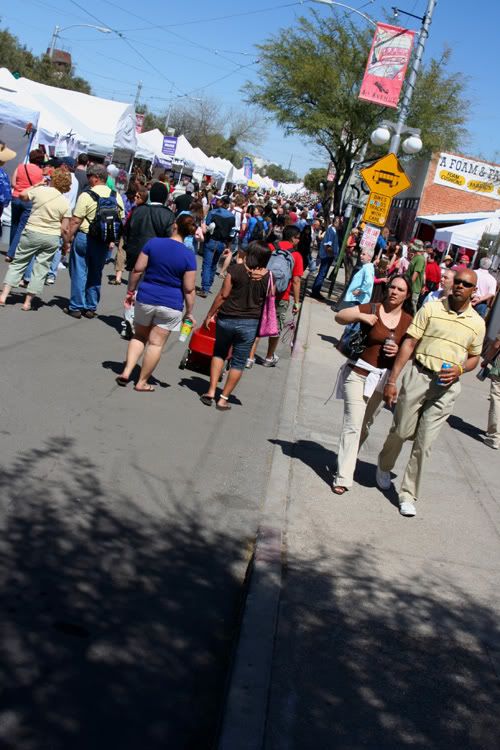 The Fourth Avenue Street Fair - more than a mile of craftsmen.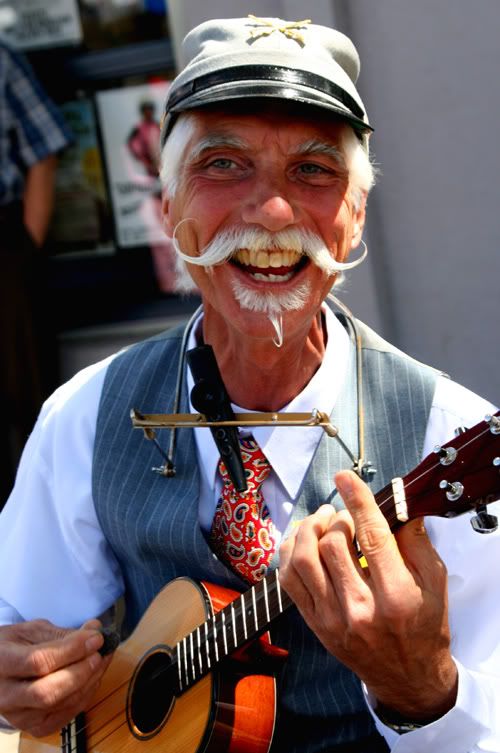 The Ukulele Player - singer of 1920's rag time tunes.
Pigs Fly
Roof Line with Awnings
My take on the Street Fair? It's more like a Renaissance Fair than any Renaissance Fair I've ever been to ... and far more authentic!
"In the space of one hundred and seventy-six years the Lower Mississippi has shortened itself two hundred and forty-two miles.

"Therefore ... in the Old Oolitic Silurian Period the Lower Mississippi River was upward of one million three hundred thousand miles long... seven hundred and forty-two years from now the Lower Mississippi will be only a mile and three-quarters long... There is something fascinating about science.

"One gets such wholesale returns of conjecture out of such a trifling investment of fact."